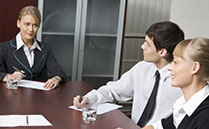 SUCCESSFULLY NAVIGATING OUR CLIENTS' CONSTITUTIONAL, STATUTORY, REGULATORY AND INSURANCE ISSUES FOR OVER 30 YEARS.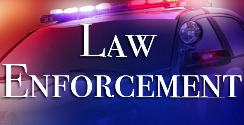 At Nielsen & Treas, LLC our attorneys and support team are here to ensure you the most sound advice and legal counsel possible. Nothing is more important to us than defending your legal rights and ensuring whatever situation you or your company are facing comes to a favorable resolution. Much of our practice focuses upon what would best be described as governmental interest litigation. As such, we have a decades long history of assisting our clients in achieving efficient resolution of matters with full respect and adherence to all governing legal precepts. In addition, our firm has decades of experience in insurance defense protecting our clients on property and casualty claims including flood, wind, fire and general property claims.
YOUR TRUSTED LEGAL COUNSEL
FEMA ISSUES STATEMENT
FEMA issues statement in response to recent CBS story on NFIP.FEMA_Statement_to_CBS.pdf
OIG REPORT
The Office of Inspector General issued a report dated January 24, 2018 finding that unsupported payments were made to policyholders who participated in the Hurricane Sandy Claims Review Process.
SPONG II
In Spong v. Fidelity Nat. Prop. and Cas. Co., 701 Fed.Appx. 316 (5th Cir. 2017), the U.S. Fifth Circuit affirmed the District Court ruling relying upon Lobeck (see below). The Appellate Court held that those who deal with the Government are expected to know the law and are charged with constructive knowledge that the Spongs knew their property was located in a Coastal Barrier Resources System and therefore not eligible for coverage. This is the second ruling from the 5th Circuit closing the door on so called policy procurement cases.
U.S. Fifth Circuit Ruling
In Lobeck v. Licatino, et al, 678 Fed.Appx. 258 (2017), the U.S. Fifth Circuit affirmed the District Court's ruling granting the flood carrier and agent's motions for summary judgment. The Court held that Plaintiff cannot reasonably rely on any misrepresentations in the context of a government insurance program as those who deal with the government are expected to know the law and cannot rely on conduct of the government agents contrary to law.
No RICO for NFIP claims

EDNY Dismisses RICO Suit resulting from Superstorm Sandy in Melanson v. U.S. Forensics, LLC, et al - April, 2016 Melanson_v_US_Forensics_-_westlaw.pdf
Senate Banking Committee
No systemic fraud found in Sandy Flood claims - Senate report - June, 2015. Click here to see the report Senate_Banking_Report.pdf